---
What Content Strategy for your Crowdfunding Campaign
For some years now, crowdfunding has totally revolutionised the way in which people raise funds for all manner of projects. Until crowdfunding, people more or less exclusively sought to raise funds directly from banks or large-scale investors or venture capitalists. Crowdfunding offers a new and more accessible way to get your project off the ground. This method allows you to gather the small (or not so small) donations of a large group of people. Donors are sometimes known by the creators of the crowdfunding page, but most of the time they are not. Crowdfunding platforms are not reserved for individuals but can also be used by companies. If you are a small startup with big ambitions, but you lack funds, it could be the perfect solution for you. Here are some guidelines to follow in order to create an effective crowdfunding campaign with the help of a carefully crafted content strategy.
---
Content for your crowdfunding website
1. Think Global
The multilingual aspect can be a key element of your content strategy when it comes to seeking investment and casting the net as wide as possible. When setting up your crowdfunding campaign, you must understand the importance of translating your content into different languages. It is crucial that all those interested in your project understand what you're talking about and making an effort in this area will prove that you're both highly motivated and that you truly care about foreign consumers and the markets they constitute. Also, if you have the possibility to allow people to pay in their own currency, do it. Potential investors usually tend to be more hesitant to donate money when it's not asked in their own currency, as they don't immediately get a feeling of how much it will convert to in their local currency.
2. Be crystal clear
When registering on crowdfunding platforms, you of course have to start out by creating a profile first. It is important to explain your project clearly, and to outline what makes it different from the thousands of other ideas that may be competing for funds as well. You should explain the benefits of your proposal as effectively and relatably as possible. How is it going to make the lives of potential investors better? And what are its specific benefits for them? Before donating money, people like to know what it will go towards, and they wish to be assured that you're making the best use of it. You should devise a plan or a mini-mission statement outlining where invested money is going to be allocated, which will give people confidence in your intentions.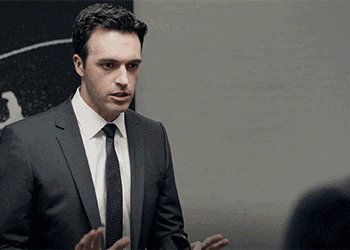 3. Appeal to their emotions
It's also important to explain the story behind your project. You should try to detail how you decided to get started and to take this risk. Is it a childhood dream that you want to accomplish? Is it a long-term project you initially devised with your best friend Evelyn? If they like your anecdote and the idea behind your project, donors will become more emotionally involved and they will be more inclined to help you see it through. Even more so if they can benefit from it later themselves.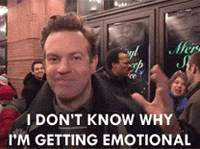 Content for your own website and social media platforms
On your blog, write an article about your project and its future. This is an opportune moment to include keywords in order to improve your SEO ranking and to be easily traceable on search engines. Afterwards, you can share it on social media platforms.
Here are some content ideas:
1. Newsletter and emails
Sending an email or a newsletter to all your clients in order to promote your project can be a smart idea when looking to gain new investors. For it to be useful and effective, you should personalise it as much as possible. Translating it into different languages is a form of personalisation, among many others. Indeed, creating a multilingual newsletter will help you reach the highest number of potential investors. In addition, you should also carefully think about who the people most likely to help you are. Usually, these are your friends and family members. Those closest to you. You should contact each of them with a personalised email, or maybe call them directly.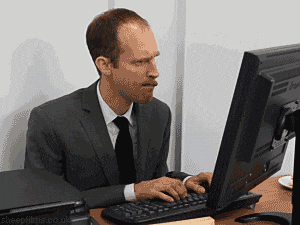 2. Create a video
In order to promote your crowdfunding campaign on social networks, you can also create a short video (1-3 minutes max.) that clearly outlines your project. From the very beginning you should try to get viewers hooked. No need to overcomplicate things. Just be direct and honest. If you don't feel like you can create a high-quality video by yourself, it is possible to call in a specialised agency to put it together. It is more expensive, but if you think about it, it is a good investment as it will help you gain credibility and attract potential investors.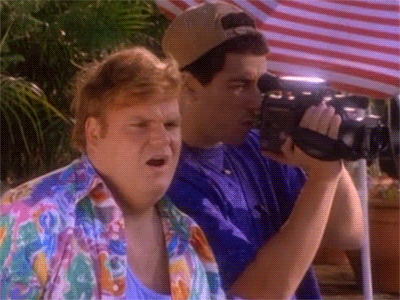 3. Contact the press
Another interesting promotional strategy is to contact journalists for them to relay info concerning your project through a press release or an article for example. More than merely talking about your crowdfunding campaign, you must try to tell the story behind it. Indeed, if your style is too promotional in nature, this will not be of interest to journalists. So what will be of interest? You should focus on your motives and ambitions, as well as the obstacles that you have had to overcome to get here and how you imagine the future will be once you've attained your goals.
Before sending any emails, you must draw up a list of journalists you'll have to contact. Search for them online directly (LinkedIn, newspaper websites etc.). Check out who is in charge of each respective publication to avoid wasting your time sending messages to the wrong person.
Another piece of advice is to not start out with the bigger publications to begin with, but rather the regional ones. Indeed, editing a piece about a local business owner launching a crowdfunding campaign is definitely more the kind of content that smaller newspapers look for. If different local journals start talking about you, then in time there is a chance that this will eventually appeal to the bigger ones, which in turn will bring national coverage.
Before reaching out to these newspapers, you should have a database of high-quality photos and videos to feature in the articles if needed.
You can also contact the influencers within the industry linked to your crowdfunding campaign to ask them if they might agree to talk about your project.
If you don't receive any response from a journalist or an influencer, you can renew your request, but try not to be too pushy.
4. Keep people up to date
Throughout your campaign, it is important to keep people up to date. You should announce your campaign's progress and regularly remind people how many days are left before the deadline is up, or how much money you still need to achieve your goal. If people are interested in helping you with your project, the least you can do is respond to their questions. You should check all the comments on your posts (on social media) and respond to all outstanding questions in order to clarify your project to your possible donors.
You can also set up a live video session. As a rule, people generally feel more inclined to help other people, as opposed to helping a faceless corporation. Seeing the face behind a particular company's project automatically humanises it a little bit. This reassures a potentially interested audience and it is likely to elicit more interest from those targeted. This will prove that you're involved in the project and that you care about it.
You should think about the right time before launching your campaign. It is important not to let other important events steal your campaign's limelight, so your funding should take this into account in terms of launch and timing. Of course, if you don't have the time to wait, you should launch it as soon as possible.
One last important thing is that you must not forget to express your gratitude to the person that helped you and that supported your project, do it in different languages to ensure that everybody understand you and to show one more time that you care about your investors.
Content Marketing is our thing!
CONTACT-US!
Photo Credit : Shutterstock  Photo couverture Photo 1 Photo 2 Photo 3
---