---
Home » Content marketing » Why Infographics Are So Vital For Content Marketing
Why Infographics Are So Vital For Content Marketing
Infographics are widely shared on the web. Nowadays, this kind of informational content is all the rave and it is widely represented in some of the most popular social media networks.
Here are just a few reasons why you might want to start using infographics:
---
1. Picture perfect
Visual content should be your number one priority if you want to grab your audience's attention and give them an insight into what you have to offer. Our brain processes, reacts and retains information much more quickly with an image than with words. Infographics' colorful and appealing designs are perfect for catching one's eye.
And while some may think that the place taken up by words on an infographic should be limited – so as to let the images speak for themselves – It is not inconceivable to paste text onto one for explanatory purposes. You need to strike a good balance between the descriptive and the illustrative for maximum effect. The text, its style and it appearance must also be in keeping with the design of your infographics, as this too will boost visual appeal.
2. Images speak louder than words
Delicately playing with words and images, it is possible to create endless visually striking and informative combinations that will profoundly convey the idea behind the illustration. However, it can be tiring for the human brain to dissect the meaning of some sentences that are too long or that are over-laden with complicated vocabulary. The good thing with an infographic is that it is self-explanatory. No need to overburden the image with too much information. As logical human beings, we usually love percentages, numbers, facts and statistics. Mixing them with a good visual is a good way to effectively express information.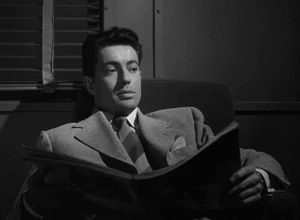 3. Made to share
We all know that on social media, a text with an image will create infinitely more reactions (shares, likes, comments) than the same text without any image added. Online content that goes viral is often a video or an image. This is because visual content has a higher chance of being eliciting a reaction and being remembered, and subsequently taking off online. People are more likely to share this kind of content online and on their personal social media profile as it is immediately striking and it provokes a reaction almost immediately. Social-sharing platforms such as Pinterest, Instagram and Tumblr are created primarily for the distribution and sharing of visual content.
Moreover, on Twitter, where the length of your text is limited, some professionals (often in the B2B sector) publish infographics that provide useful and informative tidbits relating to their industry, and these are often widely shared.
The content that you share should be accurate and relevant, while catching the eye of users. Always cite your sources to look credible in the eyes of your reader, as this gives a sense of legitimacy.
4. Show your brand awareness and identity
Infographics usually contain information about the person or the company that created them. A logo, a name, an email or a website address. One of these is usually specified on the infographic in order to make it identifiable. Every time your infographic is shared, the knowledge you wish to impart is spread around the web and is made more visible to potential customers. If internet users recognise the same logo on different high-quality infographics, they will be more likely to follow you for the expertise you are clearly seen to have on a particular topic or field.
5. Target a different audience
Even if you have a target audience, the profile of each individual (potential) customer differs somewhat nonetheless. By consolidating your usual content (articles, newsletters, white papers etc.) with the addition of visual material and written explanations and statistics, you can appeal to a broader spectrum of people. While some people may take the decision to trust a brand after reading online comments and articles that relate to it, others are more easily charmed by the aesthetic appeal of infographics.
6. Position yourself as an expert
If you create attractive-looking infographics, backed up by useful and interesting info and statistics, people might even think that you spend hours creating them and it will highlight your knowledgeability in a precise niche, helping you gain credibility. But infographics are not complicated to create yourself! On the web you can find useful tools (some free, some not-so-free) to create your own infographics. With the help of such tools, you can create professional-looking designs in a short space of time. Here is a list of free-to-use sites for infographics:
– Canva
– Vizualize
– Easel.ly
– Piktochart
– Venngage
Among today's online marketing trends, infographics are an absolute must! They are a simple and easy way to promote your brand while demonstrating your expertise in your industry. You should start using them as soon as possible!
Content Marketing is our thing!
CONTACT-US!
---