---
Home » Community Management » Event Promotion and Social Media – The Dynamic Duo
Event Promotion and Social Media – The Dynamic Duo
There are all kinds of events that you can create to promote your company. Conferences, conventions, launch events and many many more. There are all manner of reasons you might organise these, and they may be either public or private. When it comes to promotion, be it before the event or during, social media – as ever – is your friend!
---
Before the event:
1. Create the event on social media
This step may seem obvious, but it is vital that you take the time to write about your event. If you launch an event for your business, promotion is the first step. Should you decide to create an event open to the public, people will have access to all the information surrounding your event and they'll be able to share it with their friends. If they have any doubts regarding the event, they will post a question on the page (which will then appear on their friends' news feeds) or send you a private message directly. That's why it is important to create an appealing event description and to include all the essential information (location, starting time, address etc.). In addition, elements, be they written or visual, such as the name of your event or the image you have chosen to represent it, need to be attractive enough to motivate people to explore the event page and learn more.
If it is a paid event, a direct link to buy tickets is essential. As people are inclined to glaze over such things, you have to make it as easy and inviting for them as possible. This will simplify the buying process. As an incentive, you may wish to offer a discount to the first buyers. Facebook events also give you an indication of the number of people likely to attend your event. To encourage take-up, you can share your Facebook event on your own private page and on your company's website. This will spread the word immediately and get the ball rolling. As a promotional tactic, you can post a video of a previous event, as people will be curious to see what the upcoming one will be like and this may give them an idea.
2. Promote your event with Facebook Ads
Promoting your public event with Facebook Ads is one of the best way to reach potential attendees. With this method, you can tailor your budget and invest as much or as little as you like in order to reach more people on the basis of their age, geographic location, gender etc. Once again, the image featured on your event needs to be really appealing to give the best first impression to your target audience.
Also, with Facebook Custom Audiences, you can choose to send ads to the people who've already visited your website and invite them to your event. If people already heard of your event and visited the page but didn't purchase a ticket on first viewing, a reminder on their news feed can be a decisive factor in the buying process, especially for expensive events, such as conventions or trade fairs.

During the event: though your event has already begun, your work is not yet over. Your goal is to make people talk and share. One of the most important things is to give FREE wi-fi access to all attendees. It may seem silly, but you will be judged on the quality of the connection.
3. Personalise the tools you can
A free tool that can be really effective as part of your communication efforts is a hashtag. It can help maximise the impact of your event. You should try to display your hashtag prominently and encourage others to start using it when they post a photo on their private profile, as this will help create a kind of community around the event itself.
People that are not present will follow your event using the search tools on their personal social media channel. Not solely reserved for Instagram, hashtags can most certainly be used on Facebook too.
For Snapchat, the geofilter is a very useful tool to be exploited also. That's right, Snapchat isn't just for teenagers anymore. It is used by many major brands for promotional and communications purposes. Creating a bespoke geofilter that is usable only at your event(s) gives a sense of exclusivity. When people snap with your geofilter, it automatically creates greater brand awareness and it can be used repeatedly if your events are held on a regular basis. People who receive snaps with these geofilters will be more and more curious about your brand and the product or services that you have to offer.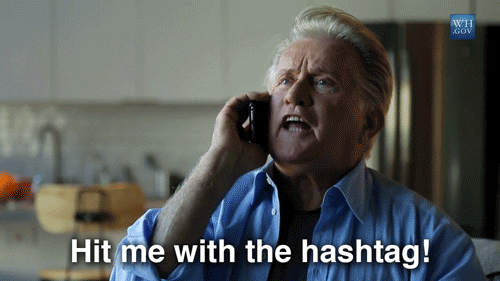 4. Encourage people to post during the event
Firstly, thanks to the free wifi you've provided, you'll have way more people posting on their personal pages.
You can also host a live contest on Facebook or Instagram. For example you could choose one person at random who posted a picture of your event with your customised hashtag on Instagram and offer them a gift or a prize.
These kinds of advertisements help you reach a vast audience and are perfect for piquing the interest of those you wish to attract.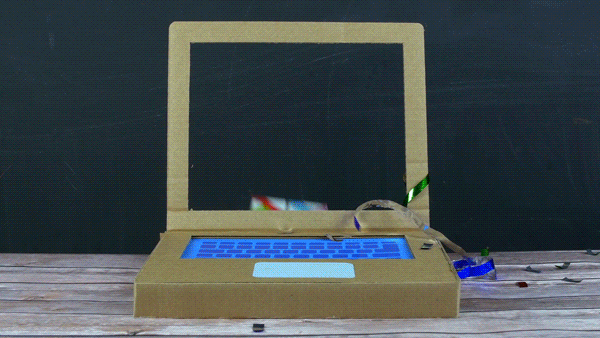 5. Create a Photobooth
For people to share pictures on their private channels directly from your event, you need to be creative. First, the general decoration of your event, be it interior or exterior must be Instagrammable. Secondly, you can set up a kind of photobooth or a photo wall with a cool set and some accessories and goodies to create an atmosphere. The pictures are directly uploaded on a page easily accessible by phone and people can directly upload them on their private pages with the hashtag of your event. The best is to integrate the logo of your brand or the name of the event for them to appear appear on each picture.
6. Go live
Tools, such as Facebook Live allow you to publish live videos of your event. For example, if you create an event to launch one of your products, why not do a live Q&A session? People have the opportunity to ask you questions in the video's comments section and you can reply.
You can also showcase some interviews with special guests that you invited to your event. It can be one of your colleagues, the CEO of your company or an influencer attending your event.
Recently, Facebook also gave its users the possibility to create 360º videos. If you're the owner of a 360º camera, you can set it up in your event and people logged into Facebook will have the possibility to access this live stream on their phone from wherever they are.
If you decide to do a live session during your event, you should inform your followers a few hours beforehand to maximise the number of viewers that will tune in.
You can also use social media that give you the opportunity to post stories (FB, Instagram, Snapchat) to post some videos and photos directly from your event. Or even tweet with your personalised hashtag.
If you follow all these tips your event will be a roaring success. Your FB event will be seen by a lot of potential customers. Putting effort into the organisation of your event will give your guests the impression that your event is quite important and that they have a kind of VIP status. If they like the event itself, they will share in on their private social media channels and increase the brand awareness. This is the best way to gain the loyalty of attendees and interested parties, who, let's forget, are also existing or potential customers.
Content Marketing is our thing!
CONTACT-US!
Crédit Photo : Shutterstock
Photo couverture
Photo 1
---