---
Home » Content marketing » 13 Examples of Traffic-Increasing Content
13 Examples of Traffic-Increasing Content
All across the web you can find all kinds of content created to drive traffic towards different websites. But what's the smartest way to go about this? Here are 13 examples of dynamic content that will motivate people to visit your site:
---
1. Blog articles and third-party articles for enhanced organic ranking
Creating a blog and writing articles about your business and/or industry isn't just advisable. In this day and age, it's practically an obligation. Articles like this aren't necessarily conceived to sell your product or services, but rather to inform people about your knowledge on the industry you're working in. They give you credibility and can enhance your brand's image as a result. Before purchasing from a company (be it B2C or B2B), people usually check out the company's internet and social media presence to become better informed. If potential customers see that you are active and that you seemingly possess a great deal of knowledge on the subject matter, they will be reassured and they'll be more likely to seek out your products or services.
It is also possible to publish your articles on other platforms, such as industry websites and blog pages. Writing unique content for these blogs and creating hyperlinks back to your website will help you improve your organic ranking and your exposure.
2. Live Interviews for increased dynamism
Tools, such as Facebook Live, are perfect for highlighting your team members and it will provide viewers with an inside look at your company's work environment. People will appreciate that you give a voice to those behind the scenes and it creates a sense of closeness. Live interviews are also really useful for Q&As and FAQs, and it allows you to be closer to your followers than ever before. Furthermore, it can be judicious to interview industry influencers, as this will allow you to gain yet more credibility and once again increase your exposure through their own band of loyal followers.
3. White papers to give a detailed look at what you do and gather contact details
Can also be called a 'white book'. It's an informational and promotional tool, targeted to prospects and usually used in the B2B space. The white paper is a presentation of a product or technique put forward by a company but, contrary to the more traditional catalogue, its direct goal is not to sell but to inform. They can take the form of a simple PDF that people can download on your site in exchange for their personal details, most notably the ever-valuable email address. It can be a good way to expand your potential customers address book.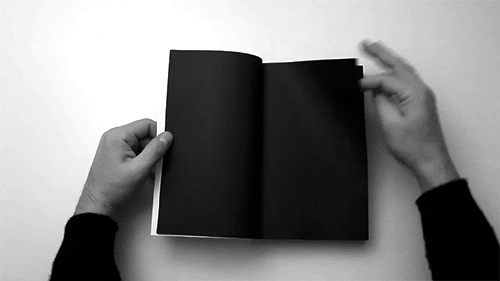 4. eBooks both to spread and gather information
Even if both of them can be used to gather data, such es email addresses and other details, white papers and eBooks are two separate entities. As with white papers, eBooks are created not to sell directly but to inform potential customers. The main difference is that eBooks tend to shorter and are focused on being pleasant to read, in no small part due to added visual stimuli (such as images and graphics). They are structured more like a magazine article and less like something academic (which can be the case for white papers), which can make them more engaging to the average reader.
5. Surveys to gain feedback
A survey is a good way to encourage your followers to talk about your business, your industry and what they may or may not like. If they talk about your company, through a survey, they will give you sincere feedback and information, which will be useful to understand what's need to be improve your business and further develop the quality of your services.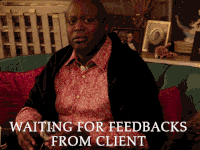 6. Guest bloggers to lend a helping hand
You can create a partnership with other professionals in your industry and ask them to write articles and post them on your blog. Your guests will be glad to reach a new audience (that is to say, yours) and given the effort they will put into the promotion of their own article, it will be a win-win situation in terms of reaching a new audience. An extra bonus for your brand visibility!
7. Present sneak-peeks of your products to get the juices flowing
Social Media platforms such as Instagram, Facebook or Twitter are perfect to showcase your products before selling them (in order to prepare a product launch for example). Explanatory videos or artistic snippets will make for efficient promotional tools if they are carried off well. They will give potential customers the chance to get an idea of what you're going to release and they make for especially "shareable" content on your platform. This will get people excited before the actual product launch.
8. Infographics for added information and visual pep
People LOVE infographics. They are attractive, clear and self-explanatory. They make abstract data more interesting. You should make infographics your best friend. Indeed, it's the kind of content that people will easily share on their social media channel, as it catches the eye immediately if done well. Platforms such as Twitter are full of infographics, and with good reason. Another strong point is that they are quick and easy to create and they have an almost immediate impact.
9. Competitions to engage people and get them thinking about you
On Facebook and Instagram it can be a good content strategy to ask people to comment and like a publication, as well as running a random draw whereby those commenting can win a prize (for example, one of your products, or a gift card, for instance). The fact that people like and comment your publication will appear on their friends' newsfeeds, which may in turn cause others to join in on the competition. If the prize is interesting enough, your post may soon garner a good deal of interest.
10. Reposting others' articles and relevant news
Reposting articles written by professionals connected to your industry can be a good way to keep your social media page dynamic without wasting time. Moreover it will prove to your customers that you're interested and that you stay up-to-date when it comes to broader industry dynamics. Of course, you can't exclusively publish articles written by others, but if you mix their publications with your own it can be beneficial to you and your business.
11. Reviews are a good way to gain new fans
If you receive good reviews from your clients, don't hesitate to ask them if you can publish their messages on your social media platform. This will most certainly give your business an added degree of credibility. In the age of online shopping and internet communities or directories, such as Yelp or TripAdvisor, one of the first things that people do before purchasing from a brand is to check their reviews on Google and the likes. Highlighting the good reviews left by others on your social media pages and on your website will give you a much greater chance of selling more products/services.
12. Newsletters to keep your name out there
Newsletters are the perfect tool to maintain contact with your prospects and customers. They are cost effective and perfectly adapted to creating brand awareness and promoting your business.
13. Memes for that light-hearted touch
Memes are a good way to add a humorous note to your social media strategy. If people are amused by your posts, they'll be more likely to share your content on their own private social media pages. This will increase your brand visibility and consolidate its identity. Moreover, for some businesses, especially when the nature of their services can be difficult to advertise, memes are a good way to do connect with people, as silly as it may seem.
Here is a neat example of a humorous meme:
Even if you're already active in content marketing, it is important to vary your publications. Juggle between serious publications and more humorous ones to mix things up a bit. This will improve the image your followers have of your business and/or brand. Don't think that this is reserved only for small companies, because it certainly isn't! Get out there and start communicating.
Content Marketing is our thing!
CONTACT-US!
---